Today I am requesting your continued prayers
for our neighbors.
The young mother died in childbirth Tuesday,
and the baby is in the NICU.
She left behind her sweet little twins, an adoring husband,
her parents and family
and many who love and respect this sweet family.
My heart is overflowing for them.
Please visit Spiritual Sunday to fill your heart with joy.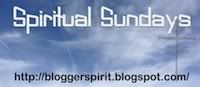 Thank you, dear Charlotte.